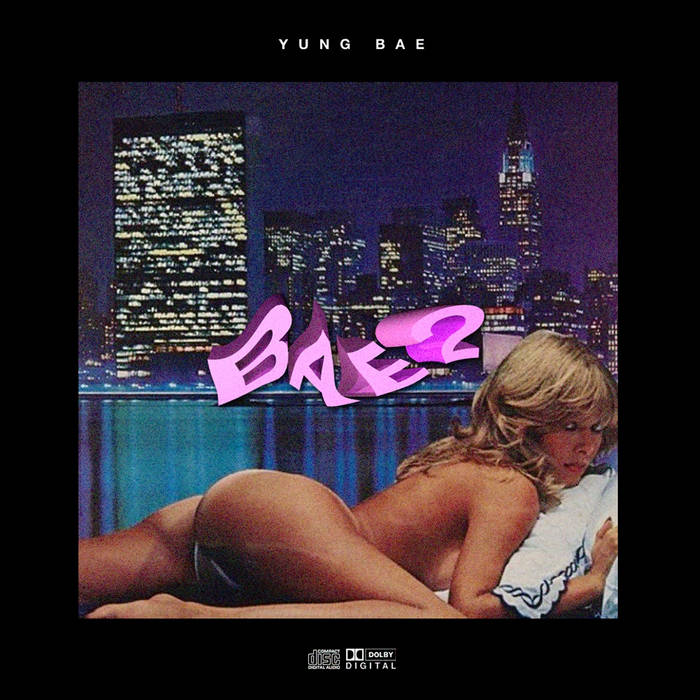 I simply cannot get enough of
Dallas Cotton
's triumphant return to his
Yung Bae
persona, in the form of the absolutely awesome 12 track,
Bae 2
EP. The Portland prodigy has successfully combined disco, funk and vaporwave, by slapping some nu-/post- and future vibes all over a slew of collaborations with the likes of
Swindail
,
Flamingosis
,
Luca Lush
,
Josh Pan
, and
Yung Aloha
. I'm always taken aback when artists, particularly electronic artists, are able to create such a cohesive arc through an extended list of tracks, but that's exactly what
Yung Bae
has achieved. Bookended by thoughful intros and outros,
Bae 2
is a tremendous, loving album, that warms the heart and invokes a throwback dance party of the ages. Personally, my favourite track "
Ain't Nobody Like You
," really gets me going, with the brilliant use of Shaggy's "
It Wasn't Me
." Available for the incredibly low price of two dollars, you'd be a fool not to get yourself a copy.
SUPPORT YUNG BAE: FACEBOOK SOUNDCLOUD TWITTER