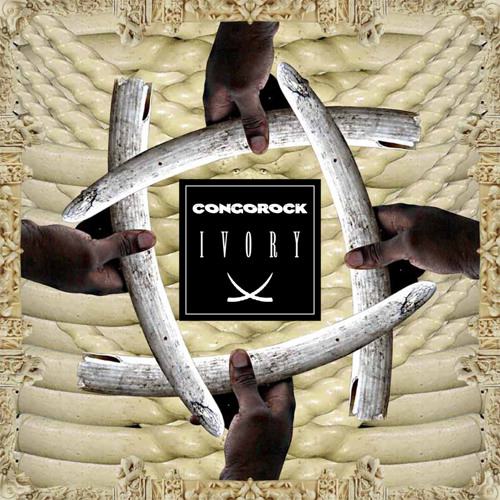 It feels good to get back to basics, and continue my journey of musical growth, through my
Throwback Thursday
series. This week it gives me great pleasure to revisit one of my favourite tracks from one of the most inventive and influential producers I've ever heard,
Congorock
and his 'elephant bass' track "
Ivory
." It undoubtedly spurred a slew of tracks from the likes of
Dimitri Vegas/Like Mike
,
Clockwork
,
Hard Rock Sofa
,
Showtek
,
Felix Cartal
,
Nom De Strip
and
Charlie Darker
, among countless others. I'd go so far as to say
Congorock
's influence, for better or worse, is part of the reason we have such acts as
Martin Garrix
,
DVBBS
, and fellow Italians
VINAI
. There's no questioning
Congorock
's groundbreaking production skills, first entering into mainstream consciousness with the unavoidably awesome, "
Babylon
," but it is my assertion, "
Ivory
" was the track that truly cemented his status as a producer's producer. Whether it's the wobbly, throbbing pulses of the bass synth, the perfectly tuned percussion, so finely placed in the incredibly deep atmosphere, or the obviously awesome pitch bent, elephant trumpeting;
Congorock
absolutely nails the hands in the air, ecstasy inspiring, inescapable big room sound.
The atmosphere of "
Ivory
" whisks you away to an African safari, with ominous tension abounding as you wait to see your first glimpse of wildlife. Suddenly, as though from a scene straight out of
The Jungle Book
, a herd of elephants trample through the nearby bushes and are right on top of you. Overwhelming in magnitude and unyielding in size, there is no escaping the mammoth power of
Congorock
's "
Ivory
."
While I find myself listening to less and less of this particular brand of big room electro, there's no questioning the impact it had on me and the love I still have for
Congorock
. Despite not hearing much from him lately (his
most recent release
came last April), his library of tracks, will no doubt stand the test of time. Be sure to enjoy the awesomeness of his original productions "
Sirius
," "
Monolith
," "
Bless Di Nation
," with
Stereo Massive
, "
Minerals
," with
Nom De Strip
and "
Infinite Mana
" with
Clockwork
. And don't forget his raucous remixes,
Zedd
's "
Spectrum
,"
Swedish House Mafia
's "
One
,"
Clockwork
's "
Titan
," and
Zeds Dead
's "
Cowboy
." Here's to hoping we get some new
Congorock
in there near future.
SUPPORT CONGOROCK: FACEBOOK SOUNDCLOUD TWITTER