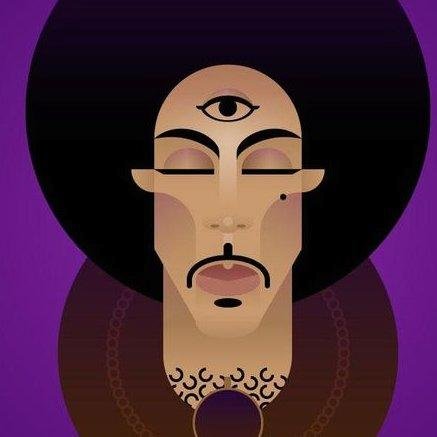 This
Throwback Thursday
pays homage to the man, the legend, never to be forgotten, Prince. May he forever
Rest In Purple
, as so eloquently put by
A-Trak
. There truly is no comparing him and his absolutely extraordinary life, and the tremendous influence he's left on countless others. As a tribute, I've compiled some of the best examples of his musical life I could find, so that we can properly remember his greatness. Unfortunately, much of his enormous catalog is not available online, and even less is quality video that does justice to his inimitable live performance. However, the first video in the
YouTube playlist
is perhaps the most striking and clear example of his status as an unparalleled talent. To think he's on a stage with arguably three of the greatest guitarists and absolutely dwarfs them, is simply breathtaking. Good luck holding back tears, as you make your way through the videos.
The NFL is blocking me from embedding his performance at the Superbowl, but you can still access it from YouTube itself via my
playlist here
, and I urge you to check this one out, if only for truly incredible circumstances, that could have only occurred in the presence of Prince's godly aura. Finally, my favourite of Prince's songs, so thoughtfully uploaded by
Skream
, and for once Soundcloud has done the right thing and left it up for the world to enjoy, and bask in Prince's genius.