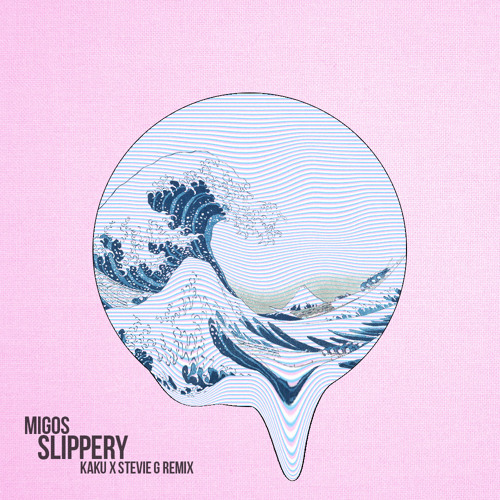 Maybe I've missed it, but I'm not sure I've ever come across a Jersey Club flip of
Migos
. That is until today, with
KAKU
and
Stevie G
dropping their dopeness on "
Slippery
." We all know about
Migos
' massive impact in the last year plus, so it seems odd that I haven't heard any bed squeaking takes, especially since it seems their flow lends itself to this kind of club construction. In fact this may be my new favourite Jersey Club flip of the year.
KAKU
and
Stevie G
really put in some strong work, hitting on all cylinders. As always I look for progressive and playful drum work, which comes through in droves here. Also the syncopated synth and vocal chops, which here is more intoxicating than a shot of absinthe. Then there's the samples that simply satisfy, while demanding "watch me." And we haven't even talked about the drop yet. While it's nothing extraordinary, it's not really meant to be; it's just a lose your self to this while the whole club jumping kind of vibe. Can you tell I'm drooling over this one? Alright, enough of that. Pick up your download of "
Slippery
" for free via The Artist Union,
here
.
FOLLOW MIGOS: FACEBOOK SOUNDCLOUD TWITTER
FOLLOW KAKU: FACEBOOK SOUNDCLOUD TWITTER
FOLLOW STEVIE G: FACEBOOK SOUNDCLOUD TWITTER