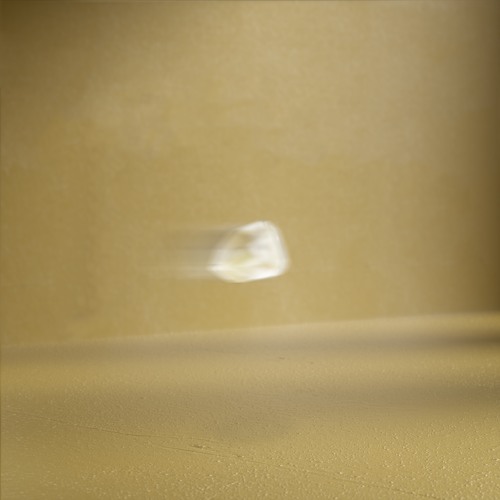 Why an artist remixes a track is always an interesting endeavor. Sometimes it's to re-position it for the dance-floor, sometimes it's to focus on certain vocals or a specific feeling. The changes can be almost complete, leaving little of the original intact. Other times it can come more in the shape of a cover, maintaining much of the form, simply retelling or recasting in a more personal mode. And that's what we have here in
Sapphire Adizes
' remix of
Donna Missal
's momentous track "
Keep Lying
."
Like a cover, the two versions run nearly exactly the same length and mirror each-other in terms of melody and movement. However this is not just
Sapphire Adizes
replaying the track, he's totally claimed it for himself, using this new version as a cathartic creation in overcoming the loss of a lover. The new distorted bass, conflict ridden claps, and overall atmosphere of unease derives from an argument he had with the girl he lost; saying "my frustration manifested in the distortion of the bass, and I played that bass back to myself louder and louder, it was the sound of the words I couldn't find, and I was too angry to do anything but make it louder." Already raw and emotionally ragged,
Sapphire Adizes
doubles down on the intensity of the original, clearly capturing and amplifying its essence. Not just sonic power but emotional, the strength of this track is undeniably evident in personal catharsis, presumably for
Donna Missal
but clearly so for
Sapphire Adizes
. Bask in its brew below.
FOLLOW SAPPHIRE ADIZES: FACEBOOK SOUNDCLOUD TWITTER
FOLLOW DONNA MISSAL: FACEBOOK SOUNDCLOUD TWITTER