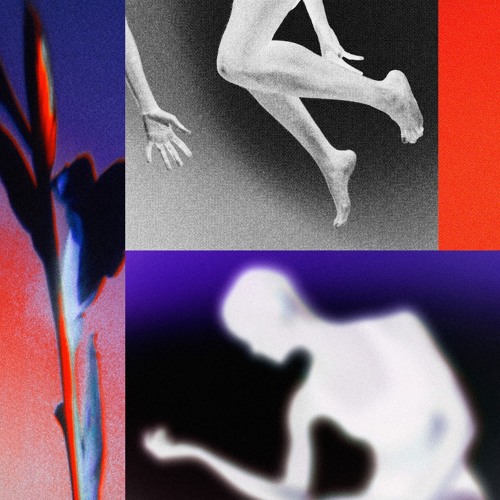 This past Friday
Jacques Greene
released his much anticipated album
Feel Infinite
on
LuckyMe Records
. The veteran DJ and producer is no stranger to incredible original productions, with tracks like "
These Days
" garnering strong support from Annie Mac and others. And while he's been relatively quiet release-wise, it's almost assuredly a result of an intense focus on
Feel Infinite
. A focus that shines bright throughout the cohesive and emotive album, as each track has been clearly polished beyond compare, playing its role perfectly in the opus that is
Feel Infinite
. While you can call his tracks house, I find it hard to accept it as just that. Ever since I first heard, the Will Ferrell from
Old School
aided track, "
I Like You
" I've had a hard time quantifying Greene's releases. They are quite simply quality, thoughtful and supremely designed electronic productions. Just damn good music, regardless of genre.After having already heard both "
You Can't Deny
" and "
Afterglow
" on
Bump In The Hump
, it's my pleasure to be able to play yet another cut from
Feel Infinite
tonight, "
To Say
." You can also see
Jacques Greene
as he returns home to Toronto at the tail end of his tour, April 15th at
Velvet Underground
(
RSVP and Tickets
). "
To Say
" isn't the only Friday release that gets a spin on
Bump In The Hump
tonight, I've also got a track from
BADLQQK
's
RQQKIES 2
. Nor is
Feel Infinite
the only new album represented, as I've got a track from
Honey Beard
's debut
Dreamless Sleep
, out this Friday. Finally we enjoy an onslaught of house from
Cosella
,
Smalltown DJs
,
Pat Lok
and birthday boy
Frustra
, who is playing
tonight at Edenhall
and
Saturday at The Beaver
. Hear all this and more live on
Radio Humber
from 6-7 PM EDT,
here
.
FOLLOW JACQUES GREENE: FACEBOOK SOUNDCLOUD TWITTER