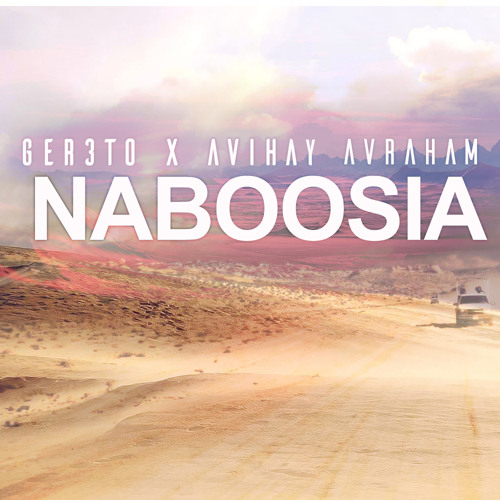 Two of Jerusalem's youngest producers have combined to create a future bass track built around Middle Eastern instrumentation. "
Naboosia
" by
GER3TO
and
Avihay Avraham
is as hot as the desert. Lead by scorching synths and built around sounds most frequently found in the culture at the cradle of civilization, it paints an incredible picture. While it's bouncy and boisterous, invoking the image of conflict or turmoil, the way the two producers bring together the vocal elements with the stomping bass, "
Naboosia
" feels more a sacred dance. In fact I can't help but picture the dance circle video that was going around a couple years ago (
best one here
). What
GER3TO
and
Avihay Avraham
have been able to do here is a big reason why I love electronic music so much. It's not just about breaking boundaries, but ignoring them all together. "
Naboosia
" does just that, it's free form and essentially impossible to pin down. In the end it's just a good dance party track, full of imagery and feeling. Download it free via The Artist Union,
here
.
FOLLOW GER3TO: FACEBOOK SOUNDCLOUD TWITTER
FOLLOW AVIHAY AVRAHAM: FACEBOOK SOUNDCLOUD TWITTER