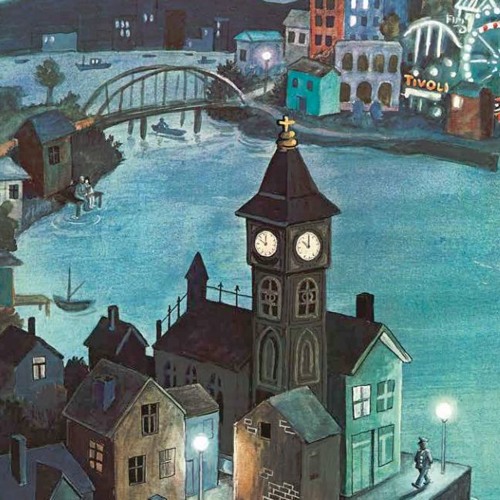 Appearing online yesterday morning, a new account
Anckarstrom
released it's first track a
Klahr
edit of "
Staden
." This one is fairly mysterious and admittedly took me some time to put all the pieces together. The account's bio has only "Me and my little side project and a new beginning." It didn't take long for me to figure out that
Anckarstrom
is Swedish producer,
Simon Garcés
' new moniker, but who was responsible for the original "
Staden
." Technically it is one of Garcés' first productions, but it remained unfinished, after it was lost along with his computer. It was eventually given to fellow Swede,
Klahr
to try to retool and finish. The final result is a interesting one, straddling the line between a throwback techno/trance track and a fantastically fresh, and forward-thinking production.
I've already written about
Klahr
, even having included his remix of Drake's "9" in my list of the top 100 tracks of 2016 (
here
). And what made that remix so successful can be seen here too. It's epic in its span and magnitude, soaring beautifully, bridging the unfinished demo that
Simon Garcés
first laid out. It's cinematic in its movement and atmosphere, reminding me of Pryda. And while some make take that as overly high praise, I really think
Klahr
is a remarkably capable producer, and that Garcés' original falls in that same vein.
I'm really interested to hear what
Simon Garcés
does with this new
Anckarstrom
project, especially considering this is essentially an old production. Will he try to recreate those early sounds and styles or go a completely different route? Regardless, "
Staden
" is a strong introductory track, teased beautifully by being made available for download entirely free via dropbox
here
.
FOLLOW ANCKARSTROM (SIMON GARCÉS): FACEBOOK SOUNDCLOUD TWITTER
FOLLOW KLAHR: FACEBOOK SOUNDCLOUD TWITTER