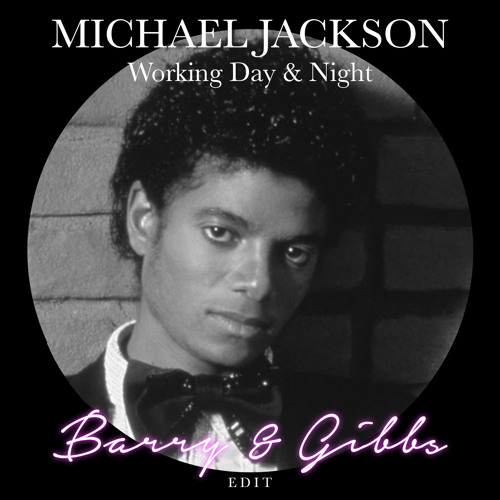 Over the last month or so I've been digging back through some classic disco edits, and I feel like its almost spoiled me for the darker side of music. I find I'm constantly craving the dope of disco grooves and funky fat beats. So it should come as no surprise that this edit from
Barry & Gibbs
really got me going. Of course whenever you're working with the King of Pop you've got a great foundation, and boy did
Barry & Gibbs
take advantage of that.
"
Working Day & Night
" is already a strong start, growing out of Jackson's budding friendship with Quincy Jones. But it's the drawn out, dance all day and night, groove that makes this such a sublime edit.
Barry & Gibbs
get down and dirty filling up the funk quota almost immediately, then proceed to bring in all the elements that made the original so satisfying. Heavenly horns, fluttering guitar riffs, and the kind of percussion that calls for clapping along, this edit brings it all together and packages it perfectly around the King. Even their use of Michael's unique vocal style succeeds in every way, as though this were as it was originally intended. I know that may be seen as blasphemous, comparing it to the original, but damn, I can't say enough about how well this edit has been constructed. Play it on repeat so you too can work all day and night, and grab the free download from hypeddit,
here
.
FOLLOW BARRY & GIBBS: FACEBOOK SOUNDCLOUD TWITTER