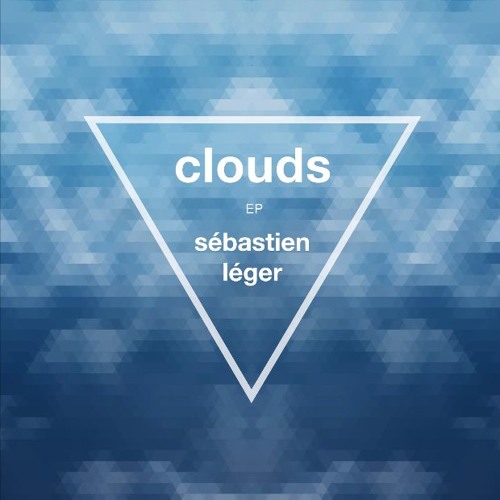 As usual I was scrolling through my soundcloud feed, but especially compared to yesterday I couldn't find anything that turned my crank. It just seemed to be an endless sea of blah, overflowing with artists I either don't know or don't care about. That was until I came across truly one of my favourite artists, from both a DJing and production perspective, Parisian powerhouse
Sébastien Léger
. The man always works with awesome analog sounds, crafting some of the most creative and original pieces of music I've ever come across. His list of credits is seemingly endless from ridiculously good remixes to jaw-dropping originals. That list is about to grow a little bit longer as his four track
Clouds
EP is set to be released, this coming Friday the 17th on
Marc Romboy
's
Systematic Recordings
.
Note: These are only snippets, and in a playlist I put together, therefore unofficial. Because these are snippets, it takes no time at all to find yourself firmly ensconced in the groove
Sébastien Léger
has laid out. In fact the first track "
Nostalgia
," gets right into business screaming Séb's production style. It's incredibly well designed and so full of progression and movement. No note is left unpolished or unaccounted for; each placed with such precision. "
Nostalgia
" more than the following tracks has a warm, easy feel. A kind of musical hammock swinging gently in the breeze.
"
Brainwasher
" on the other hand comes at you much more intensely. Directed more towards the club, it's still lead by some sneakily groovy percussion, while the steely synth lead torches all it comes into contact with. This one may be the best example of how seamlessly Séb invokes movement and progression. Especially with a track of this magnitude, he's able to dance around as nimbly as a sprite.
The title track "
Clouds
" again sees a distinct production, while still falling firmly in the legion of Léger. Like the other tracks it too is named perfectly, as each evokes its titular image brilliantly. However these clouds aren't all air, they've got some substance with a touch of turbulence brewing. It's floaty, soaring at incredible heights, making it easy to drift away in a sonic euphoria.
Finally the EP comes to a close with its most emotional and touching track, "
Tears
." Like the others before it, it's lofty in its high soaring arc, but it's the little blips and fills that make it such a sensational production. Imagine lying perfectly still in a dark room while listening to this on a good pair of headphones. There's no way it wouldn't trigger numerous emotions. It strikes me as innately aware of our humanity, able to play as like a fiddle. And that's the true magic of
Sébastien Léger
, he is so in tune with the technology he uses, it ceases to be a mere tool but an extension of himself. I for one am extremely excited to hear each track in full, and the EP as one collective piece, upon its release.
FOLLOW SÉBASTIEN LÉGER: FACEBOOK SOUNDCLOUD TWITTER