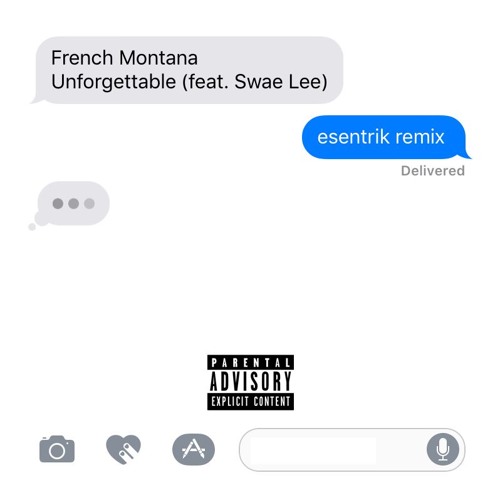 esentrik
, half of
TWRK
, has just dropped a brilliant future bass remix of French Montana and Swae Lee's "
Unforgettable
." Known for his remixing ability, particularly his exceptional INOJ "
Love You Down
" remix, his careful combination of hip hop, RnB and trap makes for some of the most enjoyable and infectious revisions. That's exactly the case for this track, that while boasting a couple big names was all but "
Unforgettable
." He's made it a little more groovy, ramping up the bassline, adding a more deliberate and involving rhythm that will at worst have your toes tapping. The future bass wobbles and deep tuned dives in the 'drop' all but demand dancing along.
It's clear why
esentrik
and
Benzi
work together so well, remixes like this lend themselves perfectly to
Girl Trapz
and although its not as wonky as most
TWRK
tunes, you can certainly hear its influence. Oddly enough
Benzi
used
Bad Royale
's remix of "
Unforgettable
" in his
latest Girl Trapz mix
, this past weekend. Regardless you can get
esentrik
's version as a free download via click.dj
here
.
FOLLOW ESENTRIK: FACEBOOK SOUNDCLOUD TWITTER