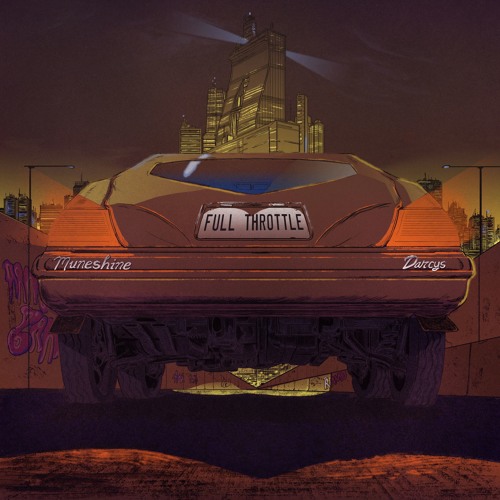 Although it's only May 31st, I believe summer has officially arrived. I got my first sunburn Sunday, this weekend is our first festival (
Ever After
) and
Bump In The Hump
is packed to the gills with warm, dance all night kind of tunes. Once again there's so much new music that I've had to hold quality tunes back.
This week I've opted to focus on more bright, bouncy and funky fresh tunes. Of those qualities,
Muneshine
's "
Full Throttle
" is the ultimate exemplar. In fact it was this month last year that I finally got my hands on his remix of
Grand Analog
's "
Let Disco
," which ultimately set the tone for summer.
Once again
Muneshine
has delivered delirium inducing funk that, as he puts it, is "about escaping what weighs you down." It's like a shot of helium to the heart. And that's exactly what I love so much about summer, you inevitably find some time to forget about any stresses or worries and let loose, just live life. Hit the open road with "
Full Throttle
" below, stream via
Spotify
and download via
iTunes
. Adding to the fun tonight on
Bump In The Hump
comes Funk Lords
Chromeo
with their exceptionally awesome take on
Lorde
's "
Green Light
." Staying with the summery theme, there's new
Robotaki
, brilliance from
ZaGa
and
Orbiter
, and bounce from
Pat Lok
and
Loud Luxury
. Finally, we get back to new episodes of
My Mixtape
this Friday with
DeMiggs
, who you'll hear from at the end of tonight's episode with a snippet of our conversation (full interview available Thursday).
Bump In The Hump
goes live tonight from 6-7 PM EDT only on
Radio Humber
, followed by
My Mixtape
Friday at 11.
FOLLOW MUNESHINE: FACEBOOK SOUNDCLOUD TWITTER