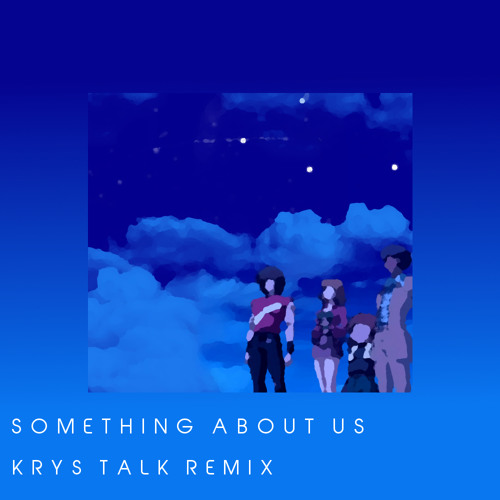 There's no discounting the importance of either Daft Punk or their 2001 album
Discovery
. With cuts like "
One More Time
," "
Aerodynamic
" and "
Harder, Better, Faster, Stronger
," there's no shortage of sensational synth work that continues to stand the test of time. Of course there's been endless attempts to rework and re-position these tracks in any and every sub-genre you can think of. Being that future bass still stands as the sound of the moment, that's what we get today with
Krys Talk
's take on his favourite track from
Discovery
, "
Something About Us
."
Unlike most of the remixes of Daft Punk that push it too far one way or another,
Krys Talk
succeeds in his revision. Sure he leaves behind much of the stripped back subtlety of the original, but he's rebuilt the magnificent melody around the buoyancy of the future bass. He too succeeds in tearing at our heartstrings by maintaining the emotional intensity of the instrumentation. This is where future bass meshes the best with the original, allowing the elegant aesthetic to shine bright. However the most important part is that the love story of "
Something About Us
" stays intact and is perhaps even bolstered by this robust remix. While there may be no substitute to the original, there's no denying that
Krys Talk
has done an admirable job re-positioning it in the 2017 idiom. Download his mix for free via Coli,
here
.
FOLLOW KRYS TALK: FACEBOOK SOUNDCLOUD TWITTER