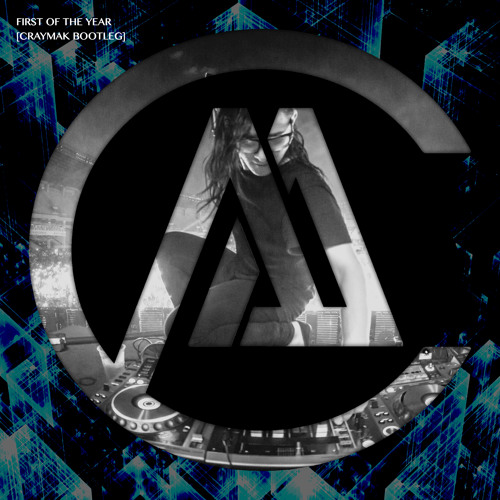 Tonight marks the 2017 return of both
Bump In The Hump
and
My Mixtape
on 96.9 FM
Radio Humber
.
Bump In The Hump
will be a special two hour episode, as we enjoy a small serving of the cornucopia of tracks released over the two week winter hiatus. There were a number of bootlegs and special tracks released because of the holidays, including tracks from both
Bwana
and
Lunice
via
LuckyMe
's yearly Advent calendar, a Christmas themed track from
Venetian Snares
, and
CRaymak
's bootleg of
Skrillex
"
First Of The Year
." Enjoy the reworked version below and download it via ToneDen
here
. Following the two hour premiere of
Bump In The Hump
, I'll be handing the decks over to Colin Vlasak, co-founder
FUXWITHIT
, aka
ClassyVlassy
. You'll first hear 10 minutes of our conversation, as he introduces himself, his blog, and previews his mix. I'll also be posting our full, 30+ minute conversation, entirely uncut, on Monday. But back to his mix. It features the likes of
Zeds Dead
,
Autoerotique
,
Ekali
,
Rezz
,
Whipped Cream
and more, as you can tell running through various genres and BPMs. It's clear Colin has his finger on the pulse, so I'm proud to kick off the 2017
My Mixtape
year in his capable hands. Check out
FUXWITHIT
and his latest mix, "
Don't Know How To Relax
" to get a better idea of the kind of hype music you can expect to hear during his episode of
My Mixtape
. Three hours of continuous Canadian electronic music starts at 9 PM EST with
Bump In The Hump
, then
My Mixtape
at 11. Stream both via
www.radio.humber.ca
, follow me as I live tweet
@OggieJames
, find tracklists on this blog and download
ClassyVlassy
's mix after it airs tonight.