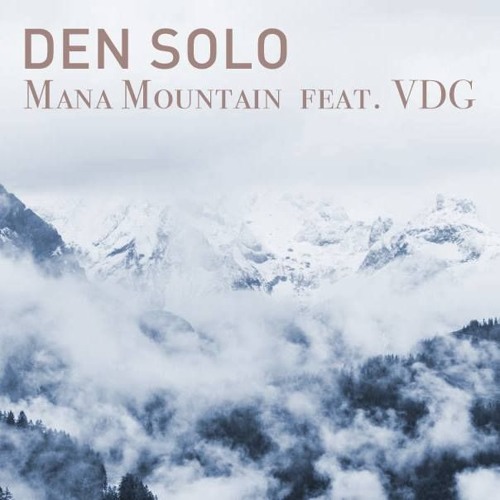 Earlier this week I posted about, Cologne based producer,
Den Solo
's remake of a popular mashup
Flume
's been playing live, one I've dubbed "
Insane Heater
." Now he's enlisted fellow German,
VDG
, to craft an electronic orchestral piece called "
Mana Mountain
."
Den Solo
says the inspiration for the track came from a combination of two of music's most demanding personalities,
Kanye West
and
deadmau5
.
With Kanye, it was a clear vision for the production, reaching out to the best producers in the desired field to bring his vision to life.
VDG
served that role for "
Mana Mountain
," as
Den Solo
had him play countless melodies, until he found the perfect five bar foundation to build upon. Add to that, Solo's recently honed sound design, courtesy
deadmau5
's Razer tutorial series, and you've got the uncompromising production that is "
Mana Mountain
." And the
deadmau5
connection doesn't end there.
More than just the sound design screams
deadmau5
, truly the overall structure, the manipulation of each five bar loop, and each lilted note, is reminiscent of the masterful mau5. Not a bad comparison for an upcoming producer.
Den Solo
is able to imbue his track with an analog warmth and playful, yet refined, liveliness throughout. This is only amplified by the track's sweeping, atmospheric movements. It is strong and unyielding in its presentation, giving off an aura of security. As "
Mana Mountain
" rises out of the technological turmoil, it stands proud jutting above the clouds, courtesy through Solo's thunderous drop. That is until the end of the track, where it becomes obfuscated in the effervescent twinkling of the clouds and snow capped peaks, beautifully illustrated by delicate piano in the outro.
Get the energy "
Mana Mountain
" is giving off for free via The Artist Union,
here
, and stream it via
Apple Music
and
Spotify
.
FOLLOW DEN SOLO: FACEBOOK SOUNDCLOUD TWITTER
FOLLOW VDG: FACEBOOK SOUNDCLOUD TWITTER