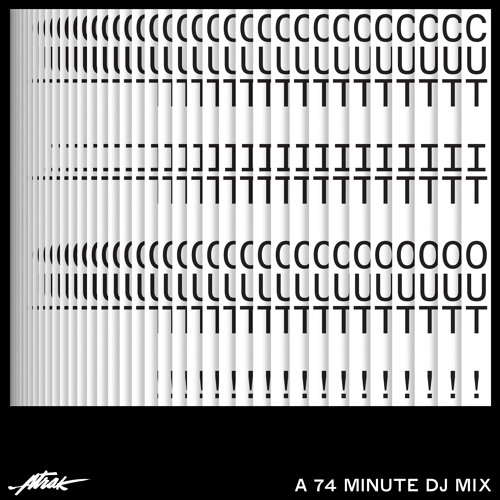 It's always a treat when we get a mix from one of the world's greatest DJs,
A-Trak
, but this 74 minute session comes at just the right time for me, as he'll be hitting Toronto's new club jewel,
REBEL
, Saturday January 21st. I've spoken and written at length about
A-Trak
's mixing abilities both technically, but also from a taste-making perspective. His fingers fly across the decks, guided by his ears' intuition, selecting the perfect tracks. This 50+ track mix shows off just that, incorporating choice cuts like Sunni's cover of "
Black Hole Sun
," Mumdance's remix of Mura Masa and A$AP Rocky's "
Lovesick
," and NT89's remix of Rogerseventytwo's "
You Take Me Higher
." Then there's mind-blowing mixing through the astounding additions of Jean-Luc Ponty & Kanye, The Blackbyrds, Paul Simon, Nine Inch Nails, Rage Against The Machine, Eagles Of Death Metal, and Korn. They just prove that anything goes in an
A-Trak
mix, and he can make anything not just work, but prosper.
I doubt this is the kind of set we're going to get from
A-Trak
when he hits the stage in the renovated Sound Academy, but if you're looking for a finely crafted chill mix this one will surely satisfy your needs. Of course there are tons of other
A-Trak
mixes that I'd recommend - For turntablism: his
Mixmag Asia set
, for throwback electro: his
Bloghaus mix
(
part 2 here
), for feels: his
Music Heals mix
, for his most recent club set:
NYE at San Bernadino
. Tickets are still available for the 21st, RSVP and info,
here
.
FOLLOW A-TRAK: FACEBOOK SOUNDCLOUD TWITTER