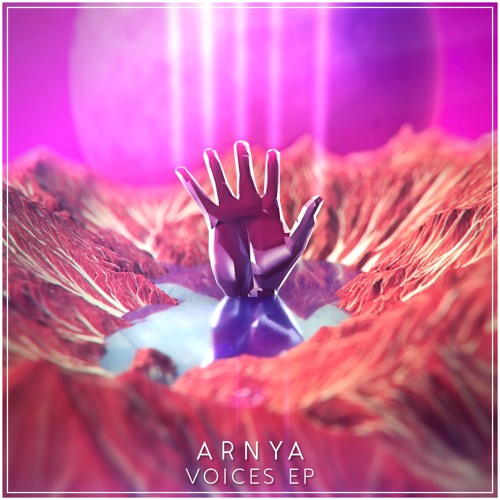 Soundcloud is a strange place. It's brought about countless careers for bedroom artists, and fostered a wave of one off producers. These so-called "soundcloud producers" can rack up plays, likes, reposts and followers, but unless they've got proper direction and representation it often amounts to nothing more than internet metrics. One of the hallmarks of a soundcloud producer is spur of the moment, viral remixes of whatever the hottest track is at the time, not directed creativity, and especially not a wide, yet cohesive range of tracks. And that's exactly what makes this almost entirely unknown entity,
Arnya
, so interesting. With over 3,500 followers and a staggering 1,795 accounts followed, there is little that can be gleaned from
Arnya
's account, save that it's been in use for 4.5 years as evidenced by their comments, reaching back to Sept 2012. It certainly seems true that
Arnya
is, as they say in their bio, "a passionate music fan." However, despite the age of the account
Arnya
has not reposted any tracks. This seems to me to be a concerted effort to start their career off on the right foot, clearing the way for their only five tracks, all part of the freshly minted
Voices
EP. I should note that I had to put the tracks into a playlist, so I'm not sure what order they were intended, nevertheless stream the EP below. Despite his/her/their large number of followers, none of the tracks have broken the 50 play milestone. That being said, I fully expect those numbers to rise, and rather quickly once people find
Arnya
. I'm truly fascinated by the breadth of sounds and styles, and their cohesiveness as an EP, especially given the fact that they seemingly come from nowhere. It's definitely an EP for the mid 2010s, and would be out of place 10 years ago, however it's not just future bass, meme music or soundcloud click bait. There's a certain level of substance, quality and promise in
Voices.
First, the title track "
Voices
" sets the stage and foundation for the rest of the EP. It lays out the elements, future bass stylings, vocal manipulations and propulsive percussion guiding soaring synths. "
Be Happy
" was the track that lead me to
Arnya
, as it appeared in my stream, reposted by
Adam Pearce
. Fittingly titled, it is bright and bouncy, yet a little bit ballsy, adding a shroud of darkness to the low end. For my money, this is the best of the bunch; it's well designed, packs a punch and progresses perfectly. "
No Rules
" sets the mood for the rest of the EP with fearsome flourishes and evil vocal chops. The next track is where the lack of rules comes into play. "
Happy
" isn't even an
Arnya
production, they are just a featured artist. It's also unique in that its downtempo and emotional, yet for some reason it feels just as much a part of the EP as the heavier tracks. "
Fearless
" marks another exception from the future bass backbone of
Voices
; it jacks up the intensity through hard hitting bass house.
Voices
is an intriguing introduction to
Arnya
, and sets him/her/them up for success, whether it be through, future bass, future house or bass house. Each track is available for free via The Artist Union.