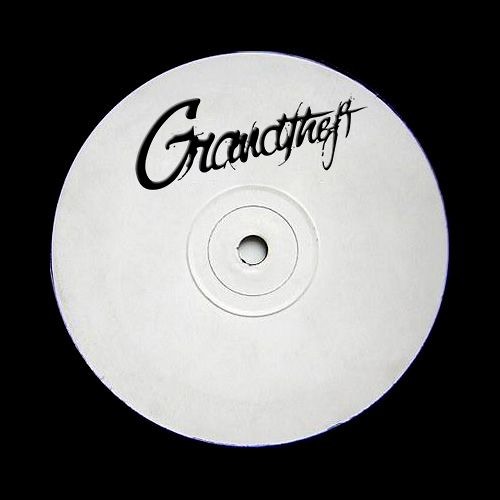 At the end of January
Grandtheft
graced Diplo and Friends for another guest mix, just over a year since he made his last appearance on, arguably one of the best mixshows in the world (a set I also covered
here
). A lot has happened since last year, but we can still count on
Grandtheft
to deliver a dope mix with a bunch of new and forthcoming records as well as his trademark edits.Just in the first 10 minutes we're treated to a slew of genres and styles, all mixed together not just in a fluid manner, but almost so as to tell a story. From the rap intro of "
Pull Up Hop Out
" and "
Gang With Me
" to house with "
Prophecy
," "
Rude Boy
," and "
Devotion
" mixed with the vocals of "
House Work
,"
Grandtheft
shows off his mixing chops beautifully. But for me the way he goes from his collab with
Sleepy Tom
to the instant singalong of
Mr. Fuzz
's "
Bel Air
" is what really gets me. And that's only the first 10 minutes.
Things then get more clubbed out as he hits up Jersey, before heading back to the 6ix with "
Fake Love
" followed by his "Heroes x Feel It" edit and
Shaun Frank
flip of "
Easy Go
." And while this is a really nice touchy feely section. it quickly devolves into too turnt trap with back to back
Slumberjack
, followed by
Ekali
and
KRANE
then his gritty "Waiting x Keep It 100" smash edit.
As if that weren't enough, we get a glimpse of his remix of "Let You Get Away" (hopefully forthcoming) returning the favour for
Shaun Frank
. Then it's more of the dudes
Keys N Krates
and their
KRANE
collab, followed by two more fire edits. Like really, who doesn't love the vocals to "In For The Kill." But still we're not even close to being done.
One of the things that makes
Grandtheft
so great is his ear for new talent and willingness to support it. His last Diplo & Friends mix introduced me to
Dom Dias
, who has become one of the most played artists on
Bump In The Hump
and made one of the most musically sound sets for
My Mixtape
. This time I notice
Grandtheft
has gone to the west coast to feature
Juelz
and while he's not new to me, I still feel he's incredibly underrated. His "
Whine & Kotch
" is fire and works perfectly with
Grandtheft
's set, but it's only one of many dope releases under his belt.
Of course the way the mix is rounded up further shows off
Grantheft
's expertise. He goes back to back with two of my favourite tracks of 2016
Jackal
's "
Ice
" and
San Holo
's "
Light
" before letting us down gently with Francis and The Lights "
Friends
." Of course having Kanye doesn't hurt, but it is the combination of Benny Blanco and
Cashmere Cat
that really seals it for me. This kind is the kind of quality I've come to expect from
Grandtheft
, and truly I've never been let down. Both live and pre-recorded the man is something to behold. Enjoy the stream above and check out the tracklist
here
.
FOLLOW GRANDTHEFT: FACEBOOK SOUNDCLOUD TWITTER