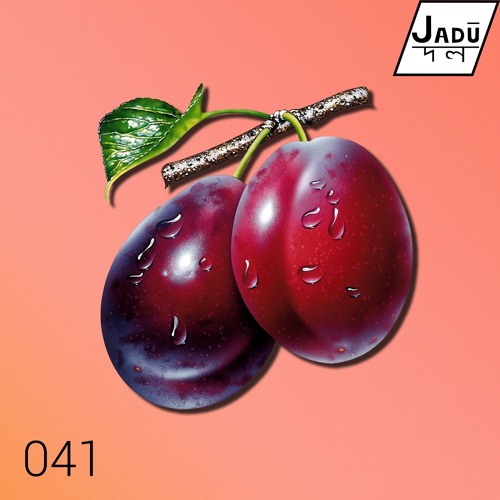 Some tracks just scream cool right off the bat, and the latest from incredible internet label
Jadū Dala
does just that. From the mind of mysterious producer
IBI.
"
Arrival
," had my attention right out of the gates, a far cry from the majority of stuff on soundcloud nowadays. It's almost like I had landed on some weird planet in the midst of an alien ritual. The opening action is like an acapella group warming up, while surrounded by bubbling volcanoes oozing in the distance. The atmosphere in this part is uber cool, combining sounds in a way I've never heard before, making it one of the most original and enticing opening minutes ever. But
IBI.
is only laying the groundwork for what ends up as a truly jaw-dropping experimental future trap production.
As all the odd, alien elements come together the percussion starts to take over, causing the ritual to turn digital and begin to glitch. The already fluttering vocal bits get even more trippy (as if that were possible) as they stumble on the roadblocks of bouncing bass and punchy trap percussion. Whereas the opening minute was an acapella warm up, this second half has become an all at once jam session that both fights amongst itself, yet plays perfectly. It's at this point that I get lost for words, and simply cannot quantify what is happening. It is truly unlike any track I've ever heard before, and I absolutely love it. There really is nothing better than something so creative and original, especially when it comes together in utter brilliance the way
IBI.
has done with "
Arrival
." Get it for yourself free via ToneDen,
here
.
FOLLOW IDI.: FACEBOOK SOUNDCLOUD TWITTER