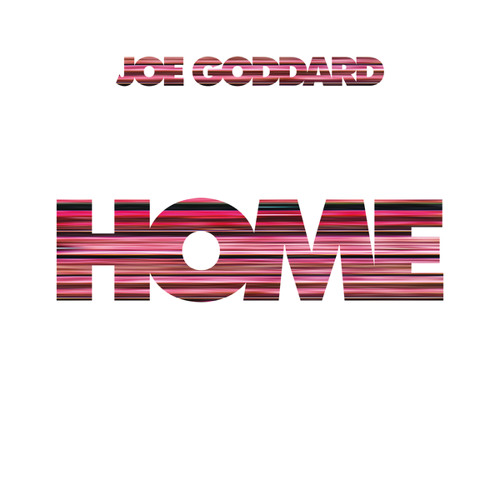 I often consume music by playing the same few tracks over and over and over again. A select few tracks wake me up in the morning, clean me off in the shower, play me through making lunch, fine tune me before going out, or get me home safely. They are my most trusted tracks, and I feel like I don't share them enough, so here's five that I'm using right now. I've used
Joe Goddard
's album art above because these tracks are an aural home for me, their quality is comfortable beyond compare.
All of
Joe Goddard
's
Electric Lines
album is extraordinary, but "
Home
" is the best of the bunch. Just pure old school enjoyment. It's freeing and fun, filling my heart with love every time I hear it. It's got a cool music video to go with it too, watch
here
.
Better Call Saul
had
Todd Terje
's "
Alfonso Muskedunder
" in this week's episode, and boy did it blow me away. The allure of this one is obvious. A 7/8 time signature with a mix of Frank Zappa and Pat Metheny, what's not to like? As above, the video (
here
) makes it even more enjoyable.
Came across "
Emotinium
" in a
Boy 8-Bit mix for Annie Nightingale
, and have been playing it nonstop ever since. That acid-tinged 303 line is perhaps the most mesmerizing lick I've ever come across. I like to think that
Roy Of The Ravers
is another one of
Boy 8-Bit
's many aliases (Roy Apron, R.D. Maurice, etc.) It's almost cracked my top 100 most played list already. Crazy considering its length.
Wrote about
Leonce
's "
Flute Strike
" (
here
) then found "
Snakes
" from the same
Insurgency
LP. First listen had me handing out 5 stars, but I really fell in love when it came on during a bike ride. I had to hear that playful lead line again, it's so catchy I couldn't help myself.
"
Nightfall
" came to me randomly from the
Friends II
release one night as I was headed to the club. Its beauty caught me right away and there was going to be nothing to stop me from hearing it again. There's some kind of magic that just grips me every time it comes on. Incredibly brilliant and beautiful.