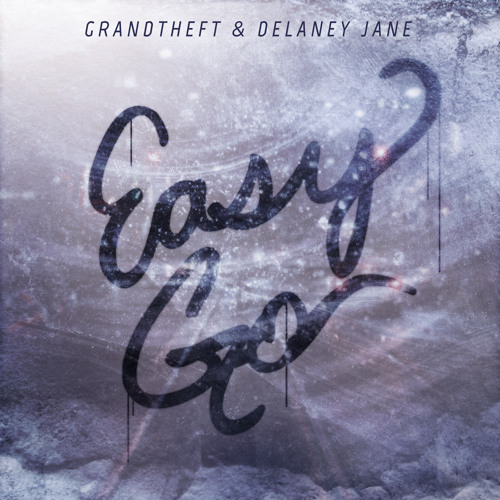 April 19th marks the official release of, what I'm confident in calling the best remix package of 2017,
Grandtheft
's "
Easy Go
."
Mad Decent
tasks 3 of Toronto's most trusted producers, and a smash talent from Poland in
Pham
, to take on vocals of yet another Toronto talent, Delaney Jane. Just the prospect of using the immaculate elements of the original is enticing, but having 4 equally diverse and alluring productions is not an easy task. Exactly why this remix compilation is so good.
We had inklings that it was going to be a star studded lineup when previews of both
Shaun Frank
and
Hunter Siegel
's contributions surfaced in January. Each delivered extraordinarily, crafting killer mixes in own masterful styles. However, the surprise in my eyes is with
Grandtheft
's VIP and
Pham
's incredible re-imagining. Like we saw with
Vanic
's VIP of "
Toon Soon
,"
Grandtheft
transforms "
Easy Go
" in an epic way, with drops that are like an atom bomb on the original's cool ease.
Pham
too comes close to abandoning the original, reinventing it with old school synths as though pulled out of a 80s film; but in a tripped out, slowed down way. There are no misfires on this release, it's one I'll be hitting up a lot, for a long time. I've been wanting to play Hunter's mix since
Stephen Kazumi
used it in
his video
for
The Hoxton finale
. In light of that, you can expect to hear it tonight on
Bump In The Hump
.Joining that Torontonian trio, I've got one of the most stacked playlists in
Bump In The Hump
history. Making it even better, 11 of the 15 tracks are available free. So tune in to
Radio Humber
live from 6-7 PM EDT, to catch remixes from
Ramzoid
,
Whipped Cream
and
Rene LaVice
, originals from
Lukav
,
IDGVF
,
Juelz
,
Pat Lok
, plus a track from
Fil Jackson
's
The Uptown
EP set to be released on 4/20.