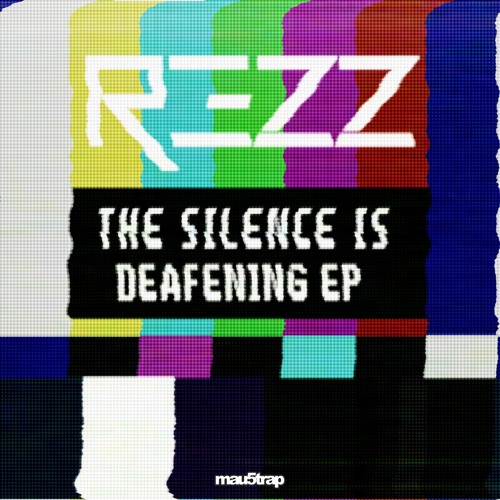 Today's release of
The Silence Is Deafening
marks a massive leap forward in
REZZ
's skyrocketing career trajectory. The four track EP released on
mau5trap
is everything we've come to expect from
REZZ
- suspense-ridden, brooding intensity, throbbing bass, alien synths, and attentively crafted percussion - all artfully assembled in her most fierce and consummate productions yet. The first track "
Lost
," is the first time we've had any vocals on a
REZZ
track, and apparently she learns quickly, as it is her most supremely polished production. 'Slithering' into our consciousness, the darkness of "
Lost
" overcomes it's mere parts, and sounds to become a commanding, foreign presence - embodied by
Delaney Jane
's celestial offerings. I expect this will happen an awful lot in the future; I foresee it getting a lot radio play as it's certainly her most accessible production with the aid of
Delaney
's entrancing vocals.
She follows that up with "
Edge
" perhaps her most twisted production to date. Your face is sure to wince when you take in it's sour synths, manipulated ever so nefariously, darkening your heart and soul, preparing you for the immanent attack of the busted bass drop. Lurking ever closer, the wickedness always seems to be on the verge of consuming you. Each note and progression is so finely placed and skillfully tuned for maximum atmosphere.
"
Delusion
" continues the highly hypnotic mastery; its melody are equal parts mischievous and tempered, leaving you with a certain unease and anxiousness. Ominously plodding along, the growth becomes nearly unbearable until the 'relief' comes ever so deprived and incomplete, leading into "
Methodology
." This is perhaps the sneakiest part of the EP, as we have now become fully enslaved by
REZZ
's magic. As is her "
Methodology
," she's used her alien powers to puppet us, whether she ups the intensity and tempo or slows it - both of which happen in the final track of the EP. After listening to the EP at least a half dozen times now, I can truly say that each and everytime, I am helpless to keep my heart rate under my control,
REZZ
has won me over. That being said, it is at your own risk to press play on
The Silence Is Deafening
as you may or may not become
REZZ
's very own voodoo doll.
SUPPORT: FACEBOOK SOUNDCLOUD TWITTER