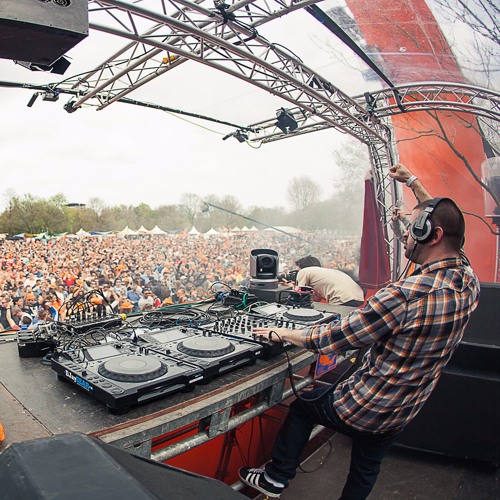 I don't know about you, but I find my musical tastes change as we get deeper into summer. I almost lose all appetite for dark and dirty stuff (dub and trap), and skew more towards bright and warm beats (trance, house, disco funk, future bass, even nightcore). I don't want to be bombarded by bass, I just want my music to wash over me with ease. With that in mind, I find I gravitate more to longer, dance all day and night kind of tracks. Perhaps the best example of this is progressive house, the kind of epic stuff that lies on the borders of tech-house and trance.
One of my favourite artists in that arena is
Sébastien Léger
. I've written about him several times on this blog (see
here
) and most recently about his 4 track
Clouds
EP,
here
. Sébastien is a master of manipulation. When I saw him DJ in St. Catharines years ago, he had all four channels working, mixing back and forth magnificently. It's that kind of interplay and progression that makes his mix for
When We Dip
(below) so brilliant. That and of course the sublime track selection, with the likes of
Retza
,
Doppel
and
Super Flu
; not to mention his fantastic and yet forthcoming remix of
Marst
"Pluie Rouge."There are very few artists that leave me in awe the way
Sébastien Léger
does, whether it be his DJing skill, his production/songwriting skill, or even his skill with modular synths (check
his youtube channel
), the man is a musical genius. He's perhaps best enjoyed in the warmth of summer air, with a cool beverage in hand and friends at your side. Throw his mix or discography on, sit on a patio or go for a stroll and find yourself falling into the comforting arms of Sébastien's sounds.
FOLLOW SÉBASTIEN LÉGER: FACEBOOK SOUNDCLOUD TWITTER