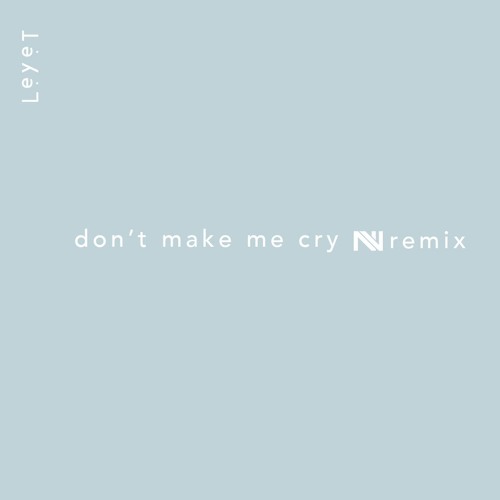 Future bass continues to blow up on my soundcloud feed, and while I find I'm skipping over and through more than ever,
Nate VanDeusen
's remix of "
Don't Make Me Cry
" truly caught my attention. His take on
LeyeT
's debut track, an acoustic guitar led indie piece, delivers all the qualities that make future bass so appealing. Immediately the upbeat and uplifting vibes take over with a sparky synth, as the vocals get chopped up. When the vocals do then play out, you've become either stupefied or forced to sing along. That's also the moment you realize the drum work is on point, as they start to take the lead and drive the drop, as is so integral to future bass. And it really is about the drop with a track like this, even if everything else is exceptional. VanDeusen's drops are deliriously good, they inspire the strongest feeling of triumph, exalting the ears. Their shimmering is stunning, literally invoking breathlessness through a hollow gasp. This is one of the most infectious tracks I've come across in months, and can only imagine I'll be coming back to it for months. Download free via Artist Union
here
.
FOLLOW LEYET: FACEBOOK SOUNDCLOUD TWITTER
FOLLOW NATE VANDEUSEN: FACEBOOK SOUNDCLOUD TWITTER