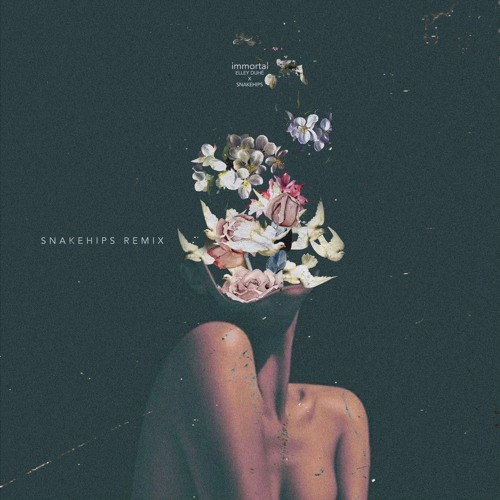 Back in December singer/songwriter
Elley Duhé
dropped her debut track "
Immortal
," which has gone on to garner more than a million plays on Soundcloud alone. This morning megastars
Snakehips
have added their own touch to the ear-worming awesomeness of "
Immortal
." Their energetic and eclectic mix of sounds and styles instantly grabbed me, reminding me
Wave Racer
's remix of their own track "
All My Friends
," as covered on this blog
here
. It's smooth, super sexy, and slightly spicy. The bed that
Snakehips
have built brings the bounce big time and just feels so incredibly comfortable, that I want to lay in it all day and night. If I owned a radio station, I'd be sure to have this playing multiple times a day, it has everything: catchy vocals, exciting instrumentation and a groove that just doesn't die.
FOLLOW ELLEY DUHÉ: FACEBOOK SOUNDCLOUD TWITTER
FOLLOW SNAKEHIPS: FACEBOOK SOUNDCLOUD TWITTER