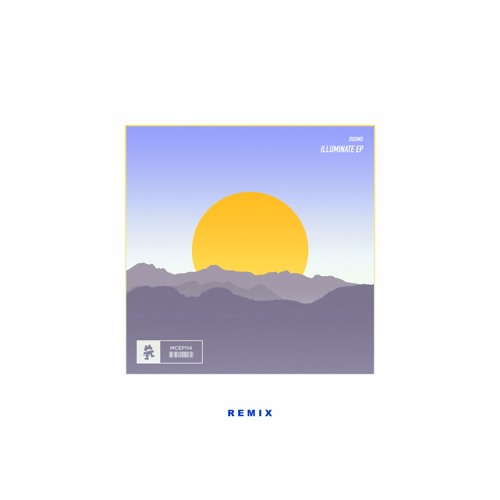 April 14th (which seems like an eternity ago), French producer
Duumu
released his 4 track
Illuminate
EP on
Monstercat
. Today Atlanta's
acaer
, fresh off the release of his track "
Drunk
" on the
Jadū Dala
/
Sola
compilation, returns with a remix of
Duumu
's title track. He's transformed the acoustically driven anthem into fluttery future bass that ups the intensity of the feels established in the original.
Slyleaf
's vocals continue to paint a serene image, while finding more potency in the bed
acaer
's built. The whole revision screams of majesty, from the stripped down open through the resplendent rising of the tides and eventual flood of feelings found in flourishes during the drops. There's no denying the delightful nature of the sound design in the drop, but it's the seamless progression from steely to sultry synths that makes their playfulness so powerful and alluring. Whereas the original version of "
Illuminate
" brought the sun shine slowly over the mountain tops,
acaer
's remix is the equivalent of the rays bursting through the clouds following a violent storm. Download "
Illuminate
", free via
ToneDen
.
FOLLOW ACAER: FACEBOOK SOUNDCLOUD TWITTER
FOLLOW DUUMU: FACEBOOK SOUNDCLOUD TWITTER
FOLLOW SLYLEAF: FACEBOOK SOUNDCLOUD TWITTER