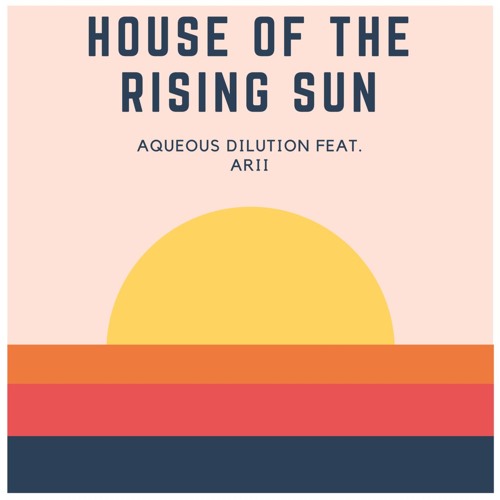 Everyone knows The Animals' classic 1964 song "
House Of The Rising Sun
," and of course its eminence has garnered it endless remixes and covers. The latest take on the Grammy Hall of Fame piece, comes from Chicago's
Alex Kislov
, aka
Aqueous
. Instead of a remix or cover, he calls it a dilution, which is a cheeky pun, but a misnomer if you ask me. Part of what makes the original such a successful record is its stunning simplicity, and that's what makes
Aqueous
' new version so powerful.
His steady hand utilizes synths to refurbish the house, while leaving the foundational structure almost entirely intact, especially in regards to the guitar lead. If the original recording were a literal building, it would be deemed historically significant, and therefore unable to be torn down - it must be rebuilt in its image, maintaining its original integrity. And this is exactly what
Aqueous
has done. Throw this on as after a long night of clubbing, and watch your friends' jaws drop to the floor. Download the newly renovated "
House Of The Rising Sun
" free via Hypeddit,
here
.
FOLLOW AQUEOUS: FACEBOOK SOUNDCLOUD TWITTER