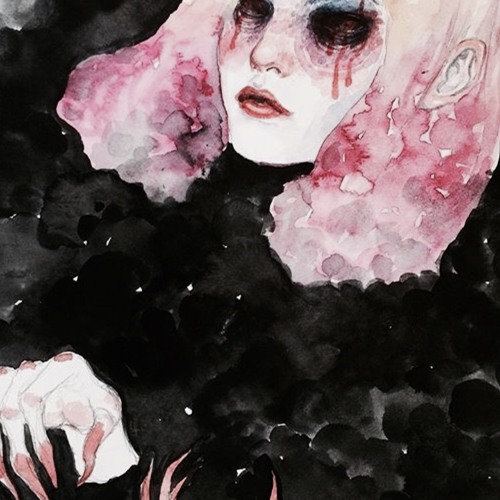 Yesterday afternoon
Y2K
teased us by wondering aloud on Twitter whether he should "
drop a new song tomorrow
," but after some convincing, he decided "
k im doing it
." With his first tweet of the day, he delivered his resplendent remix of
blackbear
's "
do re mi
."
If you know anything about
Y2K
(other than his twitter persona), you know how well he works around vocals, and the emotions he's able to amplify through them. This is not to say that
blackbear
's vocals are without emotion, but the way
Y2K
has built around them shows off his godly skill, as though the music bed grew organically out of nature. There's rattles, loon calls and just an all around incredibly palpable atmosphere. The design around the strident strings at the centre of the action grabs at your heart without remorse, making it nearly impossible to breathe.
In my mind, this is what makes
Y2K
's productions can't miss, he walks the line between lifeless electronic productions and living breathing, acoustic organisms. If you're afraid of feeling things from music, this track is not for you, otherwise enjoy the undeniable heart of "
do re mi
." At the point of writing this no download has been made available, but check back and as I'll update if and when it does.
FOLLOW Y2K: FACEBOOK SOUNDCLOUD TWITTER
FOLLOW BLACKBEAR: FACEBOOK SOUNDCLOUD TWITTER