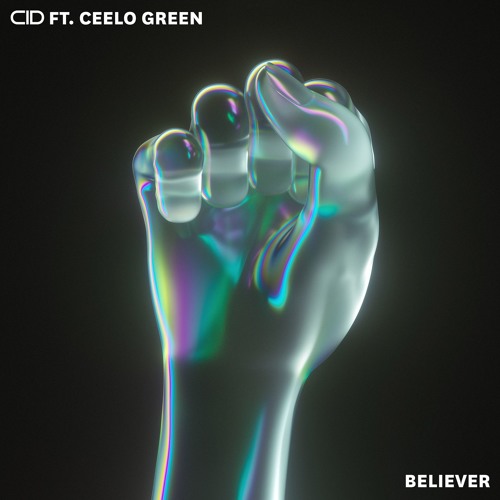 Some days I can find a track that I want to write about almost immediately, others it becomes increasingly difficult as I wade through throngs of the same old sounds, further frustrating me and closing my mind, making me less receptive to the following tracks. However I hold out hope as I continue down the never-ending ether that is soundcloud's server. Today was one of those days, where my faith paid off and I came across an aptly titled track "
Believer
," from New York's
CID
.
My eye was immediately drawn to this track because of
CeeLo
, whose been one of my favourite vocalists ever since I first came across him in
Gnarls Barkley
. There's just something about the emotional intensity he's able to inject in each and ever syllable he delivers. Perhaps the best example of this is in his tremendously touching tribute "
Robin Williams
," as performed on Jimmy Kimmel Live!
CeeLo
brings that same uplifting emotion to "
Believer
," just as
CID
builds him a brilliant and bouncy bed. There's no denying its infectious nature, from sublime sound design, playful progression and wicked warmth. This is the kind of summer anthem that I fully expect to garner radio play across the continent. While there's another song with the same name, currently dominating the airwaves, I'll be made a "
Believer
" in commercial radio if
CID
and
CeeLo
were to usurp that quartet, just imagine! Stream/Download "
Believer
" from your favourite outlet,
here
.
FOLLOW CID: FACEBOOK SOUNDCLOUD TWITTER
FOLLOW CEELO GREEN: FACEBOOK SOUNDCLOUD TWITTER