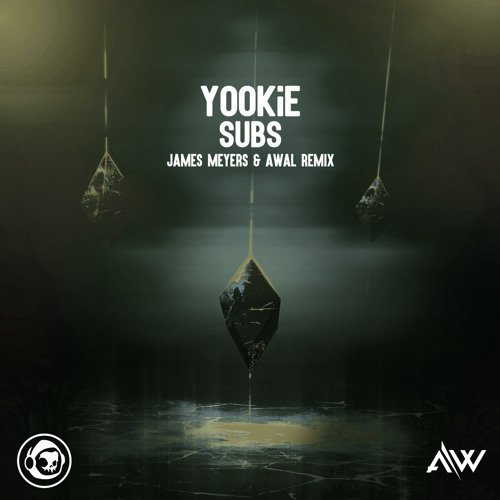 Nearly two months ago I wrote about
YOOKiE
's track "
Subs
" on my friend's blog,
FUXWITHIT
, (
post here
). Today it received a brain battering remix courtesy Chicago's
James Meyers
and mystery man,
AWAL
. These two put
YOOKiE
's incredibly designed original production to good use, taking the already diabolical drop to a more monstrous level. In the post above, I describe "
Subs
" as "
part Frankenstein's monster, part Ridley Scott's Alien
," and while that image stands strong in this revision, it's almost more visceral in its presentation. It's as though "
Subs
" were the original
Alien
from 1979, and this is the reboot with
Predator
. It's more violent than its predecessor, taking the original throbbing of "
Subs
" and upping the intensity. It shows a warped perspective of the universe, showing utter despair and licentiousness at its core. Whether it's the egg beater-esque treatment of the synth, the maleficent manipulation of the additional vocals or the ominous strobing alarm, there is nothing in this track that isn't an assault on either the original or our humanity. The inherent evil of this remix is unavoidable, reminding me of the darkness of
Rezz
, who yesterday responded to my tweet wondering "
does she feed off nightmares
" with simply "
the depth of my brain
." Dive into the depths of the brains of both
James Meyers
and
AWAL
, but only if you dare. Download the track for free via Artist Engine,
here
.
FOLLOW AWAL: FACEBOOK SOUNDCOUD TWITTER
FOLLOW JAMES MEYERS: FACEBOOK SOUNDCLOUD TWITTER
FOLLOW YOOKIE: FACEBOOK SOUNDCLOUD TWITTER