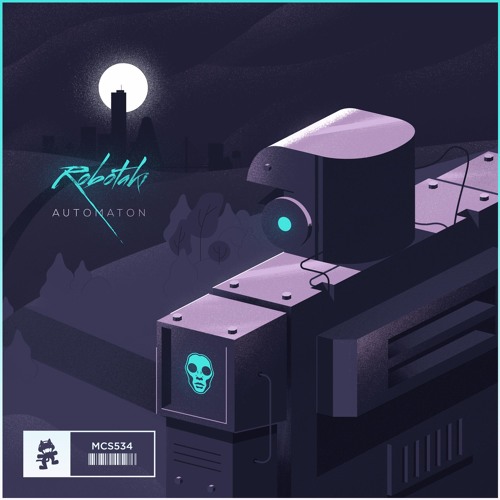 Recently,
Robotaki
has been pumping out tracks at a ridiculous rate. But not just cookie cutter, same old same old, kind of productions. He's experimented with a variety of sounds, styles, intensities and vocalists. His latest, "
Automaton
" released on
Monstercat
Friday, is his hardest yet, and like his track output, this too is tremendously diverse in its arc. The title says a lot about it, giving instant imagery of an iron clad colossus, clicking and whirring to life. This magical machine is imbued with an electric energy that is built around
Robotaki
's production style. It's not entirely analog or digital, it includes a mixture of almost organic life. It is a musical reflection of our essential interaction with the digital world around us; at times easy going and pleasurable, others incredibly frustrating when the electronics err. I'll be leading off tonight's episode of
Bump In The Hump
with
Robotaki
's "
Automaton
," which you can catch live from 6-7 PM EST on
Radio Humber
,
here
. Also on tonight's episode you'll hear tracks from
Bedroomer
's
Mainroomer
release, another cut from
Deadbeats Compilation 1
, an unexpected remix of Avril Lavigne's "Complicated," and more simple majesty from
Attlas
. Finally, we'll end the episode with a snippet of my interview with
Dom Dias
, ahead of his hour set for
My Mixtape
, airing Friday at 11.