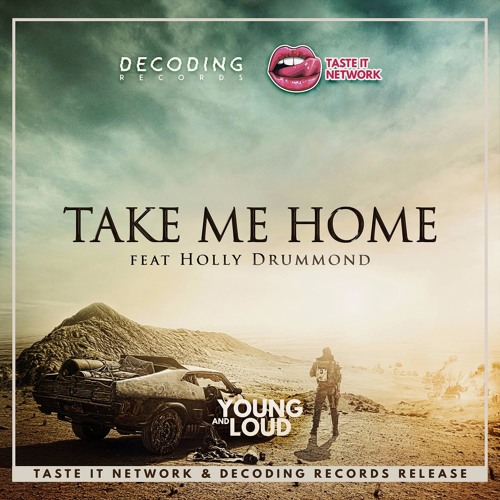 Malaysian duo
Young & Loud
dropped off a tremendously touching, trap inspired track called "
Take Me Home
" yesterday. Featuring vocals from
Holly Drummond
, the track paints an awesome picture using an incredible variety of sounds, from strings to saxophones. It starts as a desolate landscape with Drummond's voice slowly rising up out of the distance.
Young & Loud
then add elements filling the scene to such a level that the atmosphere seems to burst, giving way to the carefully crafted drop of opposing vocals and hollowing percussion. But this isn't the peak of their production performance; that comes in the middle section as the subtle saxophone winds its way around Drummond's dose of delirium inducing vocals. This is only magnified by the way the violin sweeps in as the lyrics change direction from "No where to go, no where to run. I just want to find some one" to "To take me home."
This is one of the hallmarks of a true quality production, not just utilizing the vocals and music in unison, but considering the lyrical content and pairing it perfectly with its musical bed. As a final example of this production prowess, the first line out of the drop is "Wish I could belong," ahead of the seemingly out of place sax. This pairing of lyrics and production is simply stunning, as is the track as a whole. Get your copy of "
Take Me Home
" for free from Tuneboost via
Decoding Records
,
here
.
FOLLOW YOUNG & LOUD: FACEBOOK SOUNDCLOUD TWITTER
FOLLOW HOLLY DRUMMOND: FACEBOOK SOUNDCLOUD TWITTER