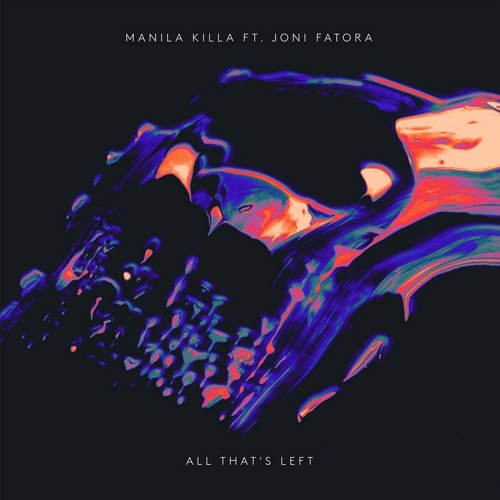 Subtle and savoury sounds abound. "
All That's Left
" is enchanting and captivating, with it's whirling production, mimicking the lyrics "We go round and round on this carousel." It's light and dreamy, yet full of substance; leaving little to be desired. The vast amount of (often manipulated) sounds and samples, darting in and out of the track, give the feeling of a higher power presiding over this "technicolour dream." The vocals, lyrical content and supporting sounds are so flawlessly combined; there's tremendous interplay and cohesiveness that is simply spellbinding. "
All That's Left
" to do is pick up a copy of this track for yourself.
SUPPORT (JONI FATORA): FACEBOOK SOUNDCLOUD TWITTER
SUPPORT (MANILA KILLA): FACEBOOK SOUNDCLOUD TWITTER