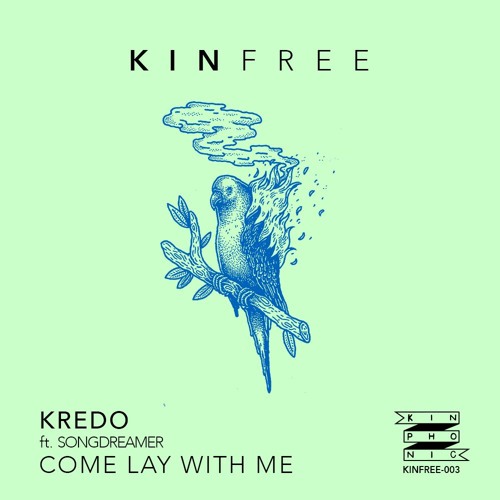 Right off the bat the song's presiding feel is shiny; invoking the memory of spinning music boxes, ever so delicately playing the plucked metal. Immediately warm, the production wondrously mingles with
Songdreamer
's beckoning invitation. The subtle use of the dissonant vocal sample magnifies the tremendous foundation of the instigating percussion and finely tuned low end. The playfully twisted synths soar, dropping pixie dust, covertly enchanting it's listeners, laying them down into a dreamlike state. In the end, "
Come Lay With Me
" is a decidedly rapturous euphoria of a production, with
Songdreamer
's alluring call, combining to define the beauty of togetherness.
Kredo
simply succeeds in the marriage of
Songdreamer
's vocals, accepting the the invitation with his solid production. Listen and heed
Songdreamer
's advice, "Don't pretend you can't feel the love. Don't be afraid. Let go."
SUPPORT (KREDO): FACEBOOK SOUNDCLOUD TWITTER
SUPPORT (SONGDREAMER): FACEBOOK SOUNDCLOUD TWITTER