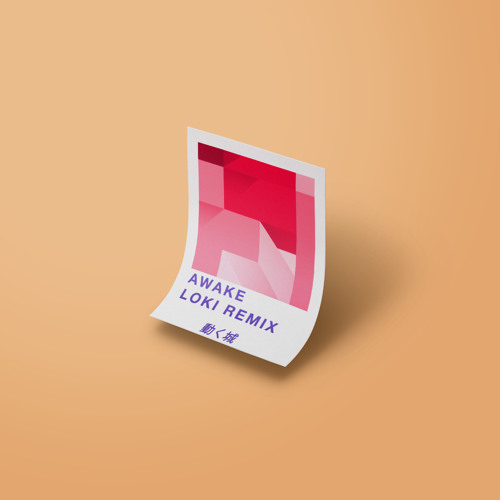 Columbus based producer,
LOKI
continues his furious streak of remixes, this time taking on
Hunt For The Breeze
and
Josh Jacobson
's track "
Awake
." This follows up collaborative remixes with
Wildfire
and
DAZIE
, flipping the likes of
Lido
and
Galantis
, respectively. His feel for future bass has been on full display since I first found him (and
Far & Few
) via their remix of
Alison Wonderland
's "
Already Gone
" (
my post about it from January
). Where that track had twisted trap influences, this latest lends itself more readily to future bass vibes, with bright bells, flutes and delicious drum flourishes. It's easy listening while not being downtempo or mindless.
LOKI
takes the already alluring structure,
Hunt For The Breeze
laid down, and converts it into a cool, climbing and courageous coup. Its light, airy feeling invokes a Super Mario bonus level in which our hero zooms past angelic creatures, collecting coins and power-ups, confidently forging towards an unsuspecting, yet ever looming boss.
LOKI
has empowered his listeners with the ability to collect his remix for
free
, via The Artist Union.
FOLLOW LOKI: FACEBOOK SOUNDCLOUD TWITTER
FOLLOW HUNT FOR THE BREEZE: FACEBOOK SOUNDCLOUD TWITTER
FOLLOW JOSH JACOBSON: FACEBOOK SOUNDCLOUD TWITTER