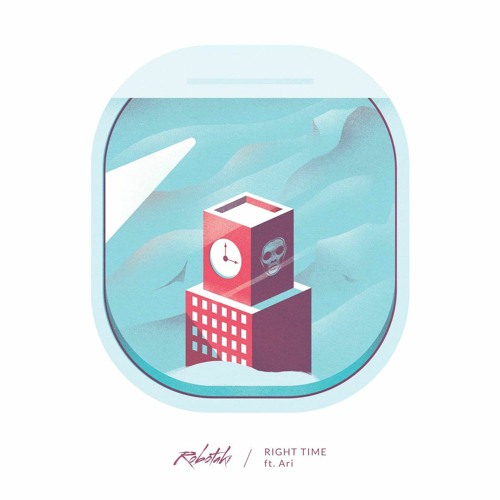 After seeing
Robotaki
open for
Madeon
and
Porter Robinson
at
The Danforth Music Hall
a week and half ago, I became overwhelmed with excitement for the local producer, and the music he had in store for us. Flash-forward to this past Friday, when he dropped his single, "
Right Time
" and as a member of his mailing list I was not only treated to Ari's sensational vocals, but a 'deluxe' remix of his track "
Ghostboy
." I'm not sure whether he's going to release it, but I've certainly urged him to. In the meantime, I'd highly recommend joining his mailing list in hopes of being able to hear the brilliance he's achieved with his remix of "
Ghostboy
." Join the list and enjoy the exclusive benefits at
www.robotaki.net
This week's episode of
Bump In The Hump
is also special, in that it is the first episode directly linked to companion show, My Mixtape. As announced last week, the first episode of My Mixtape will premiere this week, with
Eff That
dropping off an hour of music Friday at 11 PM EST. Now each week's episode of
Bump In The Hump
will end with an interview, in advance of that artists' mix for My Mixtape. However
Bump In The Hump
will continue to bring the best in new Canadian electronic music. This week includes remixes of
Adventure Club
,
MSTRKRFT
and
Tiga
, as well as originals from
Jesse Zimmerman
,
Deadmau5
,
Whipped Cream
&
CRaymak
. Hear it
live
from 6-7 PM EST on
Radio Humber
.
FOLLOW ROBOTAKI: FACEBOOK SOUNDCLOUD TWITTER