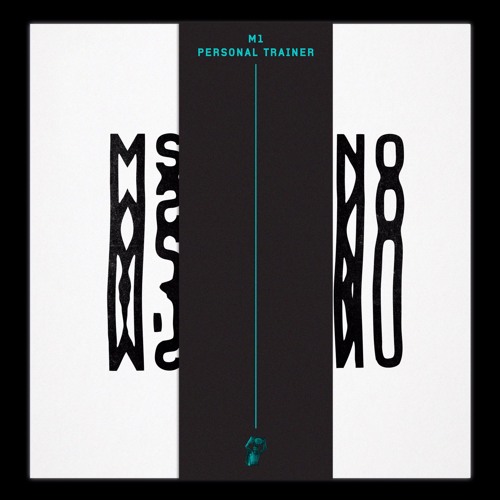 Enigmatic DJ and producer,
MssingNo
just dropped a brand new 23+ minute mixtape, filled with tracks all coloured in his dark, atmospheric and orchestral club idiom. Think of this as a mix of
Cashmere Cat
and
Hudson Mohawke
, if they were playing a dimly lit stage in an almost empty club, while people just went about their business, chatting about their days, relaxing and enjoying some libations. Now picture this all in a digitized anime landscape, and you've got "
M1 Personal Trainer
." The movement and atmosphere
MssingNo
creates is simply sublime. The contrasting waves of bright and dark sounds, through post-club remixes of Zara Larsson, Ariana Grande and Justin Bieber, firmly situate
MssingNo
in a shortlist of producers, pulling back the curtain, showing us what the future of music sounds like. This is the kind of mixtape I could easily listen to dozens of times, in part due to the smooth, cyclical repetition
MssingNo
has so brilliantly brought forth, as the mix begins and ends with versions of Daft Punk's "
Technologic
." Immediately enamouring, each of the tracks play an essential role in this expertly crafted virtual reality ride into the future of music. Usually I'd say do not sleep on
MssingNo
, but I think it's highly likely that his music will weave its way into your dreams, even if you are in fact sleeping. This truly is the material dreams are made of. "
M1 Personal Trainer
" is available entirely free, via
mediafire
.
FOLLOW MSSINGNO: FACEBOOK SOUNDCLOUD TWITTER