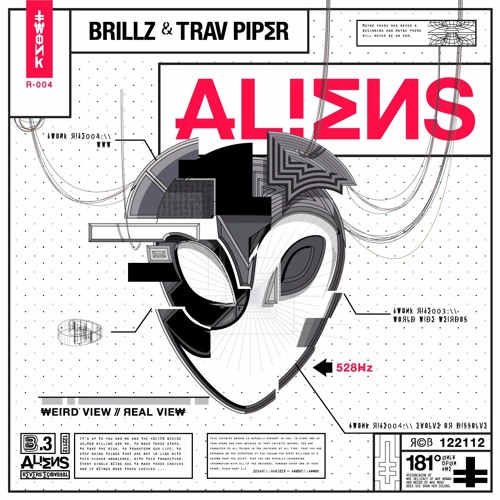 Brillz
has been on the comeback big time lately. His new imprint,
TWONK
has been pumping out fresh bangers on the regular, as has he personally. The lastest "
Aliens
" with
Trav Piper
gets two mixes: a club, and an abduction. The aptly titled latter brings a cinematic element, setting inescapable unease. Then there's the bass builds and their gut punching power. Finally, when you're about ready to explode comes the stomach churning alien synths with the drop. I've seen
Brillz
make many sounds (
video
), but I have no idea how he made that one. It alone is an incredible sample, but the way he's played with it, especially so well with the future/space/alien theme, the
Abduction Mix
succeeds in every aspect.Someone's got to play the last section in reverse, maybe it holds proof of aliens. Buy/Stream
here
.
FOLLOW BRILLZ: FACEBOOK SOUNDCLOUD TWITTER
FOLLOW TRAV PIPER: FACEBOOK SOUNDCLOUD TWITTER