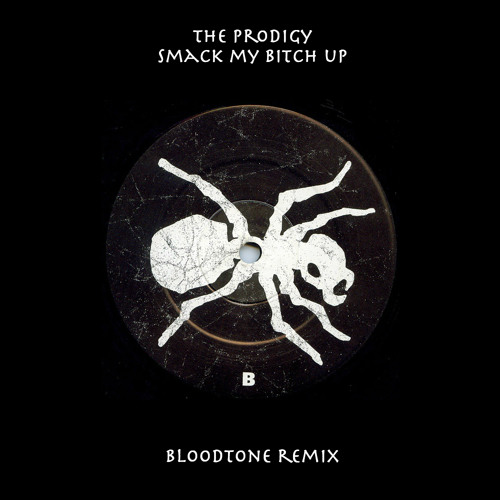 The Prodigy
(which in retrospect is an incredibly fitting name) and their legendary track "
Smack My Bitch Up
" just got a face-melting, face-lift from LA based producer,
Bloodtone
. The original, big, break-beat laden, electro track has been converted into a dark, hard house number, that is as filthy and foul as the controversial title.
Bloodtone
said the original "embodies everything that I think dance music should be," and I fully agree. Furthermore, I believe this rework is perfectly suited for the version of house that is most prevalent today; I can easily envision the likes of
Drezo
,
Hunter Siegel
,
Dr. Fresch
or
AC Slater
, dropping this to great avail. The bass transforms the subwoofer into a giant's stomping footsteps, ominously tromping towards you. This imagery is only intensified, as the vocals in the middle section scream satanic ritual, calling upon the abhorrent monster to rise and wreak havok. Like the ant in the artwork,
Bloodtone
's remix easily crawls under the skin, irritating and shaking listeners to the very core. He succeeds at the difficult task of remixing a classic; he does not render it unrecognizable nor does he make mere tweaks. It is original. A thoughtful, carefully done rework of a track that you can clearly tell is close to his heart. This dark house remix can be yours for free, via the artist union
here
.
FOLLOW BLOODTONE: FACEBOOK SOUNDCLOUD TWITTER
FOLLOW THE PRODIGY: FACEBOOK SOUNDCLOUD TWITTER