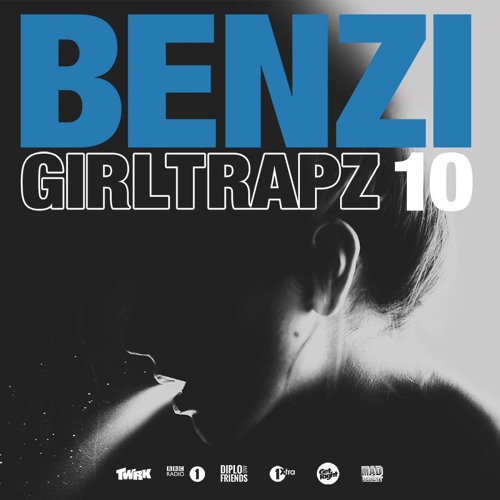 Benzi
's prolific
Girl Trapz
series has reached a massive milestone, airing the 10th installment on Diplo & Friends earlier in November. Now the extended version is online for streaming and free download. It doesn't take very long for this 40 track mix to get you fired up, kicking things into high gear with one of
Benzi
's trademark edits, reworking
RL Grime
,
Skrillex
and
What So Not
's massive collab "
Waiting
" geniously for
Girl Trapz
. All told, there are four such edits to go along with other exclusive and unreleased tracks from the likes of
Vincent
,
STFU
,
Doobious
,
Slumberjack
, and
TWRK
partner,
eSenTRIK
. This is all in line with a typical
Benzi
mix, his connections are seemingly endless; producers clamour to get the
Benzi
stamp of approval. There are very few DJs that can boast the level of tastemaking and flawless mix quality that has made
Benzi
one of the most trusted names in the game. His ear is always on point, correctly identifying the next big thing before it breaks into mainstream consciousness. Grab the free download and find out which track grabs you, via the tracklist below.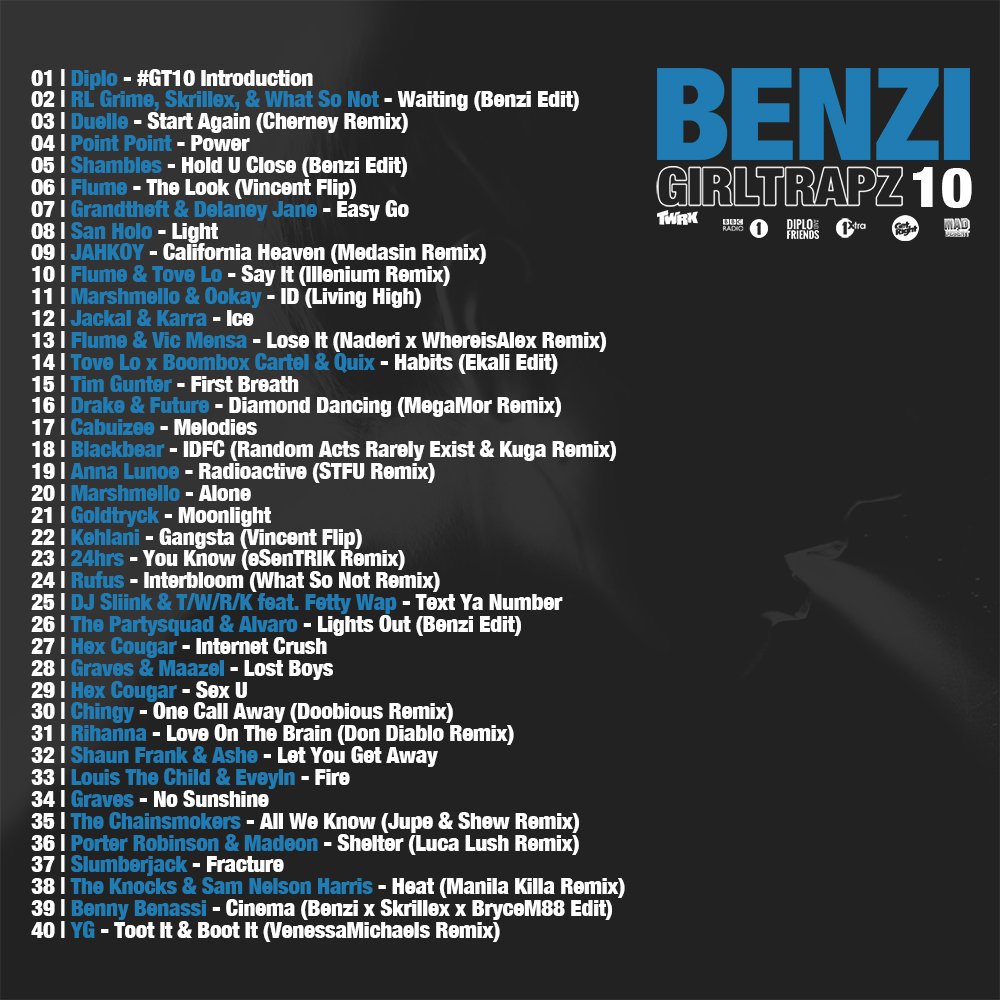 FOLLOW BENZI: FACEBOOK SOUNDCLOUD TWITTER