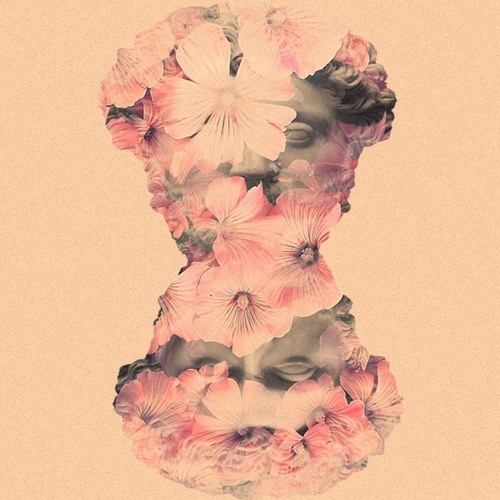 Every once in a while everything seems to come together perfectly. That's exactly what happened this morning when I opened up soundcloud for the first time. There at the top of my stream was this track, "
Awake
" from two artists I'd never heard of,
Yvng Jalepeño
and
TYNVN
. For some reason I had a feeling this track, tagged "future" and reposted by
Holly
, was going to something. Just what that something is, I'm still not entirely sure. It certainly is future, or at least what we call future in 2016, but what genre is it? (Note: I don't really care what genre it is, its bloody good regardless) Probably the most likely category would be future bass, but there's elements of trap, dubstep and drum and bass. "
Awake
" has my head spinning, right from the rainstick aided opening. I just can't get my head around the amount of work
Yvng Jalepeño
and
TYNVN
put into the track, each second is so full of flavour, intensity and emotion. So much is packed into this 3:32, from the humid jungle feeling of the intro, to the almost tribal percussion, that in turn leads into the piano led, anthemic sing-a-long. Once the two set us up with the heart-pounding riser, they proceed to flip the track on its head with a brilliant and ballsy drop, that feels both familiar yet brand new. The toms are tuned to perfection, peaking our interest, while sending us spiraling through the unearthly and unholy drop. It flies off the handle, urging listeners to absolutely lose their shit. Dance however you like; "
Awake
" sparks a fire in the feet that only moving will put out. The use of Annie Lennox's "
Little Bird
" is genius, it gives "
Awake
" a kind of RnB/Motown vibe through her warbling woo's. Further, her vocals seem to lend perfectly to the pitch play of
Yvng Jalepeño
and
TYNVN
. Re-purposing Lennox's liberating lyrics, "
Awake
" is the kind of track that inspires awesome waves of emotion. It is full of fun, wickedly wild and 100% free, get it via dropbox
here
.
FOLLOW YVNG JALEPEÑO: FACEBOOK SOUNDCLOUD TWITTER
FOLLOW TYNVN: FACEBOOK SOUNDCLOUD TWITTER