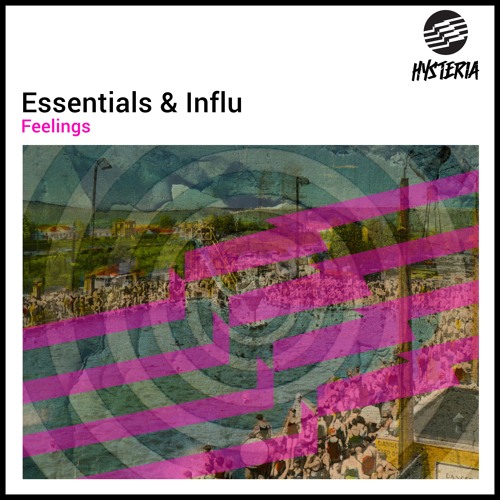 Every once in a while you come across a track that absolutely nails the sounds and styles that originally got you into electronic dance music. That is the case with "
Feelings
" from
Essentials
&
Influ
. Immediately overtaken by the buoyant, old-school, ravey synths, poppy percussion and catchy, empowering vocals, "
Feelings
" is more than the title of this brilliant song, it is in fact what arises from one single play; you'll find you've caught those pesky feelings. So full of vim and vigor, it doesn't matter whether you're in the middle of an all night rave, headed into the lecture hall to write an exam or just waking up, the allure of "
Feelings
" is far too powerful. Nothing can stop your toes from tapping and your heart from picking up that 124 bpm rhythm. "
Feelings
" is the perfect combination of bright and bouncy house, heartwarming vocals and soul shattering, swinging synths. The way the snare crackles and the synth is pitch bent in the 'drop' fills my heart with hope and optimism for the future of music. Catch the promise of "
Feelings
," available now on
Hysteria Records
,
SUPPORT ESSENTIALS: FACEBOOK SOUNDCLOUD TWITTER
SUPPORT INFLU: FACEBOOK SOUNDCLOUD TWITTER