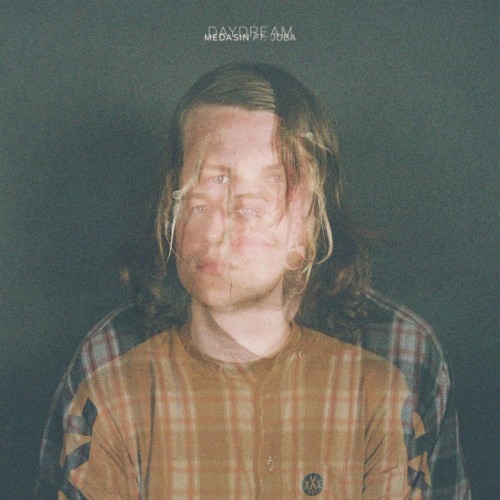 Dallas based producer,
Medasin
made this Monday better than we could have expected, dropping the surreal single "
Daydream
" with vocalist
Joba
. Pick up your copy
free
, in full lossless wave format. Fitting that such a beautiful piece of music, specifically one whose subject matter is foggy at best, gets released in a format that leaves no sound left behind. We're able to share in the very same "
Daydream
" as
Medasin
. From the first chord of the whirling organ, the track wanders towards an aim that seems entirely unattainable, just like that of a dream. There are always missing pieces in the story of a dream, you cannot accurately describe it; the logic and metaphysics of the real world do not transfer to this illusory life. But this is precisely what makes
Medasin
's production so perfect. He is able to bridge the gaps in logic as he glides effortlessly from the sorrowful organ to the plucky, uplifting keys, further combining these two disparate aesthetics through propulsive percussion. The picture he paints is so fantastic that it shatters your very concept of this world, making you wonder whether 'real-life' is just that, or some kind of dream-inside-a-dream. Yet just like that the track evaporates, bursting the bubble of beauty, forcing you awake, when all you want is to return to the euphoric state that is his "
Daydream
." Luckily you can hit the repeat button and once again drown in the depths of this delusion, led by the disembodied voice of
Joba
, playing the role of Sherpa in this specter.
SUPPORT MEDASIN: FACEBOOK SOUNDCLOUD TWITTER
SUPPORT JOBA: SOUNDCLOUD TWITTER