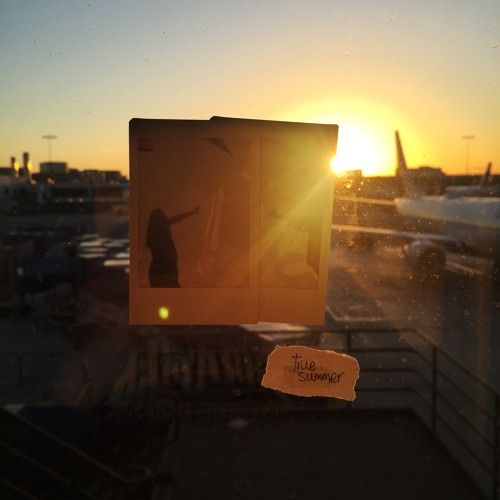 Parisian duo
Point Point
fearlessly led us into the weekend with their new single "
True Summer
." Despite yesterday being only the first day of Spring,
Point Point
establish a futuristic sound, inciting palpable anticipation for the longer, brighter and warmer days to come. Pick up the track,
here
.
Incredibly light and airy, the minimal approach from
Point Point
is simply sublime. From its fluttering, almost alarm-clock pulsating, beginning, to the added swooning synths and creatively crafted clicking percussion, the track slowly ascends like a sunrise. It would fit perfectly as either, an after the club wind down track, or a morning wake up call. Nothing about "
True Summer
" hits you over the head, but its unavoidable beauty seems to swell out of this subtle, refined approach. Aided by waves of atmosphere, from the synths or the vocals, the movement and progression of the track is incredibly organic. I expect "
True Summer
" to get tons of play throughout the festival season, both as the original, and likely through supercharged remixes utilizing many of
Point Point
's perfectly produced sounds.
SUPPORT POINT POINT: FACEBOOK SOUNDCLOUD TWITTER