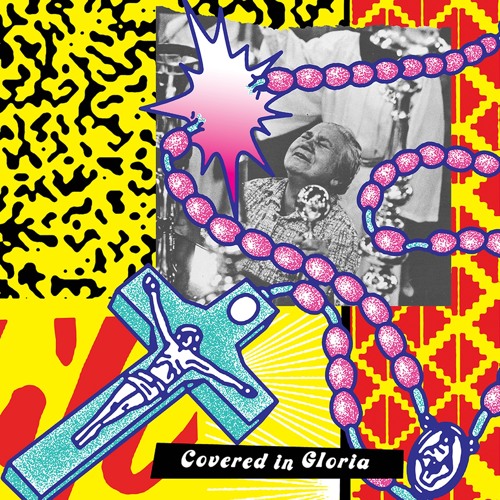 The world of music is an endless, magical escape; it often leads me down rabbit holes from one track to another, via one artist, label or mix. In
my previous post
, I mentioned
Boy 8-Bit
's
Beatport chart
, which included an artist I was unfamiliar with,
Bullion
and his track "
Blue Pedro
." I've since been unable to escape the clutches of "
Blue Pedro
" and figured I better check out more of
Bullion
's back catalog. That's what lead me to his label
DEEK Recordings
, and their latest release, a compilation of covers entitled
Covered In Gloria
. And while it was already premiered over on
Stamp The Wax
, I couldn't help but shine further light on
Thool
and Marieke's cover of Joe Jackson's "
Steppin' Out
."
The original 1982 version remains one of my favourite tracks, with its stunningly simple yet strong piano hooks, and unrelenting rhythm. There's a majesty in its metropolitan atmosphere, and an incredible pride in the bounding strides of the groove accented by bright, sparkling bells and an almost twinkling piano presence. It holds within it both the elements of
Night And Day
, there's something very personal and down to earth about "
Steppin' Out
," while there's no questioning the message's universal appeal and instrumental's ascending, uplifting aura. And that's where I begin with this cover.
Thool
and Marieke's version starts in the stars with alien atmosphere coming out the wazoo. While the new synths wobbles may not be as immediately gripping as the original, they lay the foundation for a more restrained, yet equally revealing, expression of the emotions inherent in "
Steppin' Out
." Even Marieke's vocals, while never more than subtle, seem to ooze over the whole song, covering it with an ethereal sheen. The whole delivery seems better suited to a jazz club than before, showcasing smooth musicianship and smart production sense. While the bones of Joe Jackson's original remain intact, the surrounding tissue has been remodeled, but still in the same depiction of the human form. Find "
Je Sors
" as part of
Covered In Gloria
, and if that turns your crank I'll make one more suggestion:
Raf Rundell
(half of
The 2 Bears
) and his take on Sade's "
By Your Side
" via
Extraordinary Renditions
.